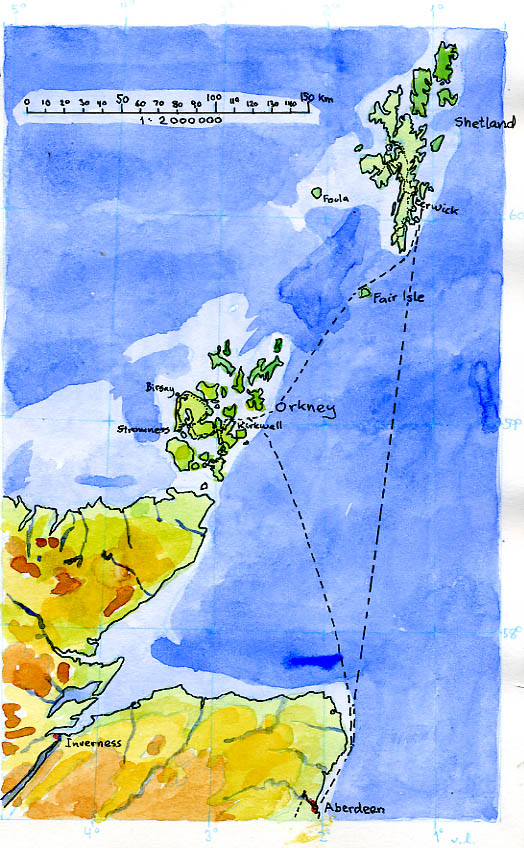 Tuesday 2 July 2002
Departure from Copenhagen Airport in the morning with change at Heathrow for Aberdeen which we reach at 4 in the afternoon. Fortunately, we have booked a B&B in advance over the Internet, and what a blessing that is, at least as far as seeking accomodation all over the world goes. Aberdeen is a lively city with a very busy harbour from which the ferries for the Shetlands and Orkney depart, so the next morning,
Wednesday 3 July 2002
we start at the P&O Ferries booking office. We've been a little worried that all berths would be sold out in advance (it's an overnight trip), but no such problem exists. If you have money, and quite a lot of it, you can have a two-person berth on one of the upper decks. So we book for tonight to Lerwick, from Lerwick to Kirkwall on Orkney on the 10th (day trip) and from Kirkwall back to Aberdeen with a berth on the 17th, paying all in all around £350, bikes included.