| Homepage >| previous page>| next page|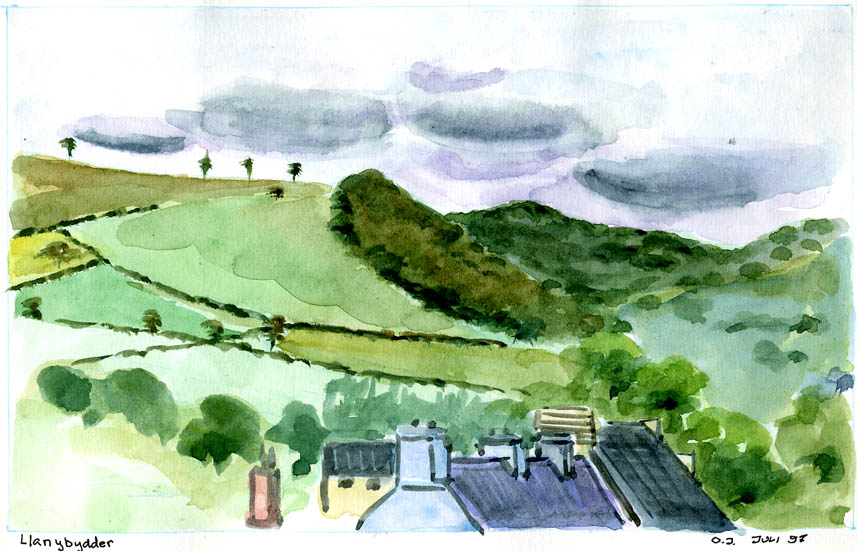 Llanbyther, Wales © Watercolour by Ole Jacobi, July 1997

---
Llanrystud to Llanbyther
Thursday 24 July 1997

This morning we woke up to driving rain which kept up all morning. We couldn't sit it out, so we started off with all the rain gear in place, the bags covered up and ourselves covered up too. At around 12 we stopped at a pub in the rain and had coffee and a sandwich. Shortly after leaving this place, the rain stopped, and the rest of the day turned out quite nice. As usual, we had chosen the difficult small roads to avoid the traffic against the advice of our B&B hosts, but we couldn't face the constant stream of cars in the rain. Three steep hills they had warned us against, but we managed to avoid the last one by taking a bypath. We had aimed originally for Lampeter, but ended up in Llanbyther instead. After asking around at the two hotels with no luck, we found the village's only B&B, a big Victorian villa. The room we were offered was very nice, full of interesting furniture and china and books (£15 p.p.).
---